Free Sewing Patterns
Marfy Free Patterns--Currently a sleeveless blouse, skirt, and jacket. You will need to register and sign in.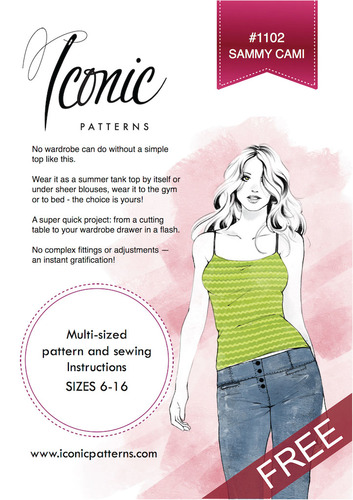 Sammy Cami--A wardrobe staple for layering and under sheer blouses.






















Free Sewing Tools
Fabric Stash Organizer Template--chose a binder or key ring format. Or if you're like me, do both!